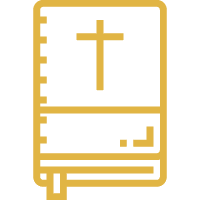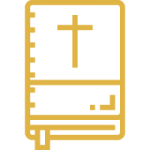 Books to help you discern and grow in your relationship with Christ
Be sure to get a good Catholic translation, such as Douay-Rheims Bible, Revised Standard Version Bible, St. Ignatius Bible, Ignatius Study Bible (published book by book), Navarre Bible or New Jerusalem Bible.
The Catechism of the Catholic Church, 2nd Edition.
Pope John Paul II had an update made of the catechism, summarizing the Church's official teachings on virtually any issue you will face in life.
To Save a Thousand Souls: A Guide for Discerning a Vocation to Diocesan Priesthood  Fr. Brannen is a former vocation director and currently on the formation faculty at Mount St. Mary's Seminary in Emmitsburg, Maryland.  This book brings together the lessons he has learned, which he now presents in clear, concise language.
Christ: The Ideal of the Priest Fr. Columba Marmion, wrote this classic on the priesthood to show the holiness priests are called to, and how it can only be attained through union with, and imitation of, Christ.
Confessions St. Augustine bluntly presents his slow transformation during adolescence/young adulthood from a life of self-indulgence to one of holiness.
The Spiritual Exercises of St. Ignatius of Loyola  Society of Jesus Founder St. Ignatius of Loyola presents his interesting approach to orienting one's soul to God and eternal salvation.
 Introduction to the Devout Life St. Francis uses lucid prose to guide anyone wanting to live a more devout life.
Story of a Soul Called "the most important saint of the 20th century", her autobiography reveals her "Little Way" by which a person can move closer to God. 
From Slave to Priest: The Inspirational Story of Father Augustine Tolton (1854-1897) Fr. Tolton's story is inspirational for all Catholics and is especially helpful in motivating one toturn to God in prayer to overcome obstacles 
Orthodoxy A spiritual masterpiece by one of the great Catholic writers.