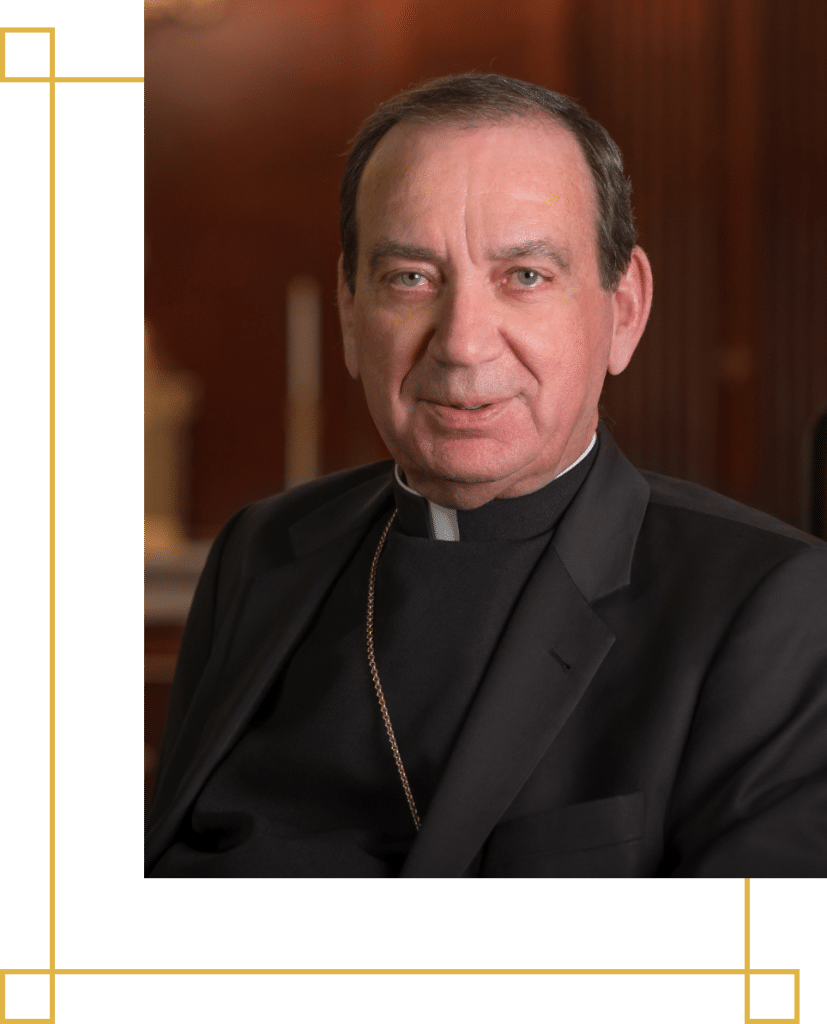 In the Rite of Election and Call to Continuing Conversion, we hear that "God is always faithful to those he calls." This liturgy celebrates not only God's choosing each of us – our "election" – but also our response to that call with a faithful and generous "yes"!
Unfortunately, I cannot be with you this year for this important Lenten liturgy due to the ongoing pandemic. I will miss being an instrument of God's call, having the opportunity to pray with and for you at this moment in your faith journey.
Elect and candidates for full communion, as our Lenten retreat begins along with your final days of preparation, I encourage you to make this a time of true prayer and conversion. Be evermore open to the Spirit of God working in your life. Strive to radiate the love of Jesus Christ in all that you say and do.
Sponsors and godparents, please accept my gratitude for your willingness to be companions to those who seek initiation. Faithful witness is an essential element of evangelization and our entire Church is grateful for your testimony and service.
Throughout these 40 days of Lent, please be assured of my prayers for all of you as we eagerly await the fullness of Easter joy.
Sincerely yours in Christ,
Most Reverend Dennis M. Schnurr
Archbishop of Cincinnati
CATECHUMENS AND CANDIDATES
"The second step in Christian initiation is the liturgical rite called both election and the enrollment of names"
The Rite of Election & Call to Continuing Conversion:
– Ritualizes the Church's acceptance of the catechumens and candidates as prepared for initiation
– Celebrates God's "election", or choice of the catechumens
– Calls the candidates for full initiation to continuing conversion
– Marks the beginning of the period of final, more intense preparation of the catechumens known as Purification & Enlightenment