Introducing Beacons of Light
The Archdiocese of Cincinnati has launched Beacons of Light, a comprehensive process of pastoral planning, to study every aspect of the archdiocese and parishes to determine how to best array our resources – human, physical and financial – to spread the Gospel far and wide.
Everyone wants to belong to a vibrant parish.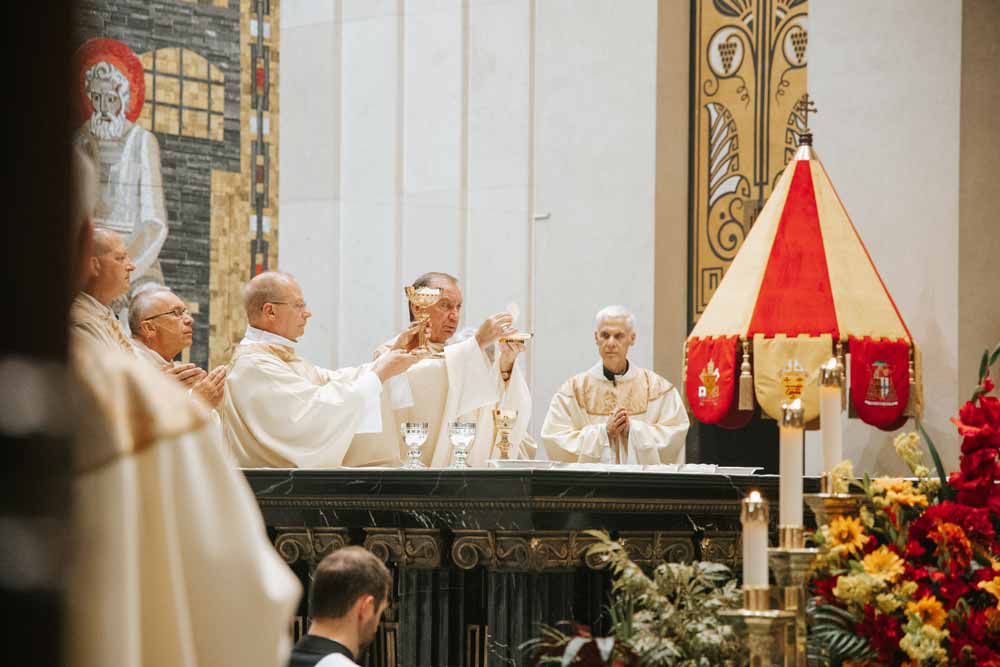 Full, joyful and centered on the Eucharist.
Nurturing an ever-closer relationship with Jesus.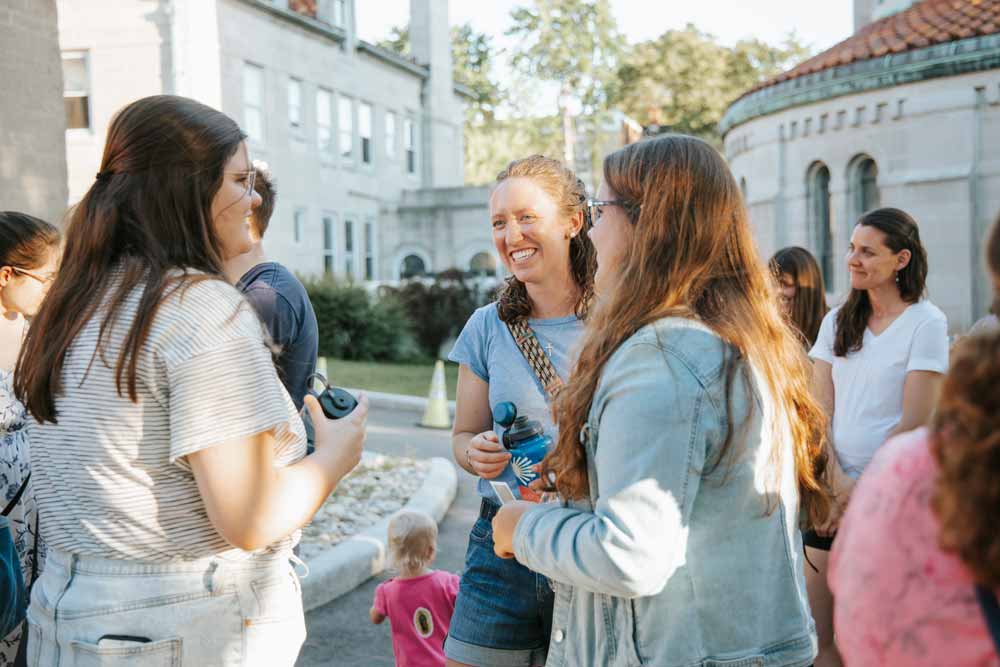 Spreading the love of Jesus through charitable outreach.
Unfortunately, not all of our parishes meet this description.
33%
Religious practice is declining nationwide.

The average Sunday Mass in our archdiocese is only one-third full.
2.72
Fewer Catholics are involved in parish life.

The number of registered Catholic households in the Archdiocese of Cincinnati has declined at a rate of 2.72 per day for the past decade.
20%
Our priests are stretched to the limit.

The number of available priests will decrease by approximately 20% by 2026.
As a result, most of our church buildings are grossly underutilized, our resources are spread too thin, and many of our parishes are not the vibrant communities of faith Catholics need them to be.
Beacons of Light is a multi-year process of pastoral planning for the Archdiocese of Cincinnati. Groupings of parishes will come together as one faith community. These new "Families of Parishes" will be stronger, with the resources to focus more on mission than on maintenance. Pastors and parish leaders will then plan for the future of their Family of Parishes.
People united on a journey of missionary discipleship. Full churches. Joyous liturgies.
Priests who have the time to be present and attend to the needs of their people.
Parishes that are alive in faith, filled with vitality, ready to form people to radiate Christ.
Fall 2020
Beacons of Light project launch announced. Data gathering from parishes and schools begins.
Winter 2020/21
Six principles of Beacons of Light are established. Design of parish planning process (including vision points and parameters) begins.
Spring 2021
Parish and school data is analyzed. Current reality is assessed.
Summer 2021
Families of Parishes modeling begins. Draft of parish planning process is completed.
Fall 2021
Draft models of Families of Parishes are published for comment. Parish planning process (including vision points and parameters) is finalized.
Winter 2021/22
Families of Parishes are finalized and announced.
Spring 2022
Pastors and parish leaders begin preparing for the parish planning process.
Summer 2022
Families of Parishes implementation begins. Each Family starts its parish planning process.
Pastoral Planning Pathway
Be Heard. Stay Informed. Sign Up.
Subscribe to Beacons Update for important information sent right to your email inbox.