"The parish is a beacon that radiates the light of faith and thus responds to the deepest and truest desires of the human heart, giving meaning and hope to the lives of individuals and families."
— Pope Emeritus Benedict XVI,
December 10, 2006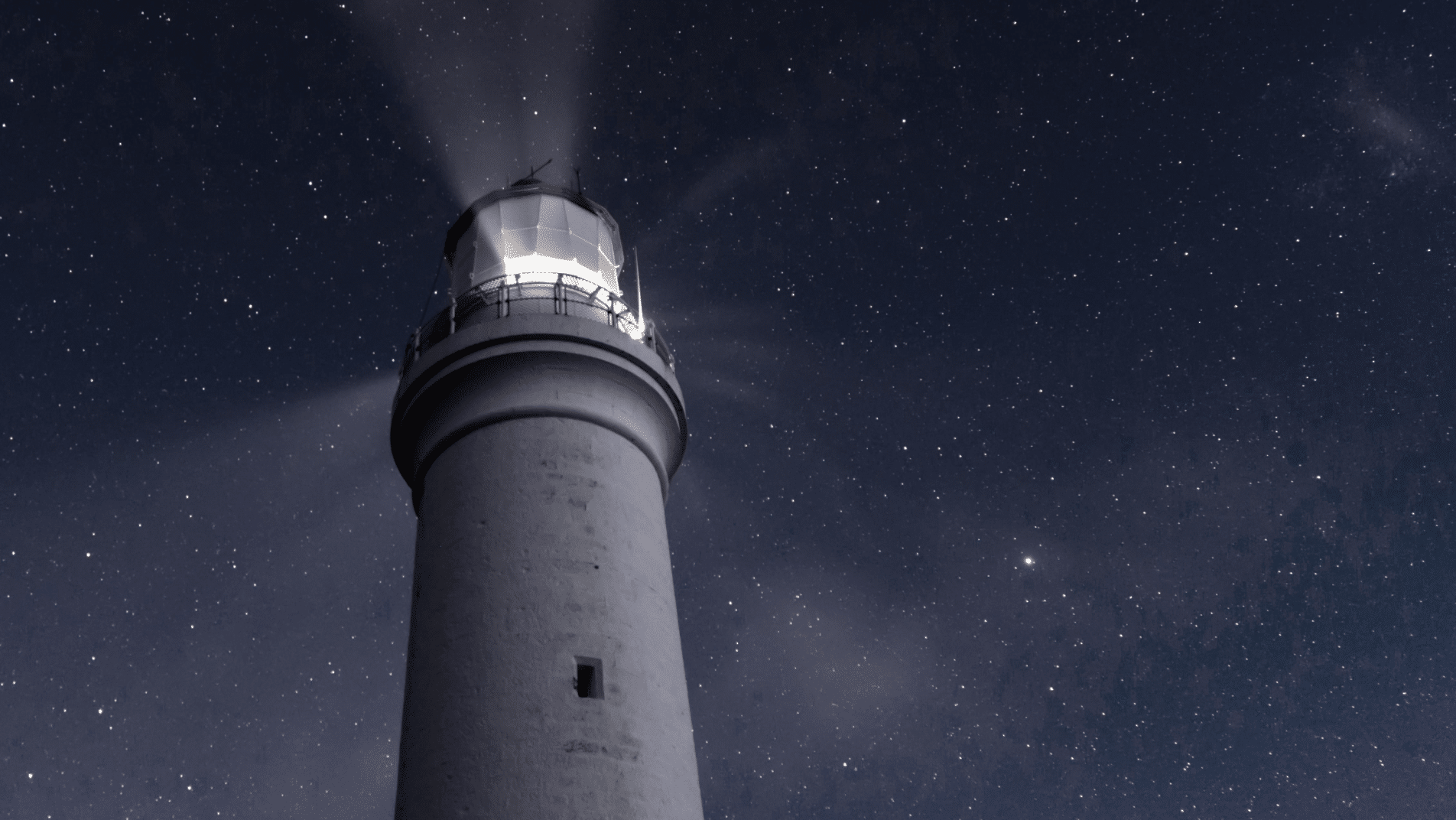 Beacons of Light is a multiyear process of pastoral planning for the Archdiocese of Cincinnati. Rooted in prayer, groupings of parishes will come together as one faith community. These new "Families of Parishes" will be stronger together, focused more on mission than on maintenance. In the Families of Parishes, we will grow closer to God, follow Jesus through the power of the Holy Spirit and radiate Christ in our lives.
Stay up to date with the latest news and announcements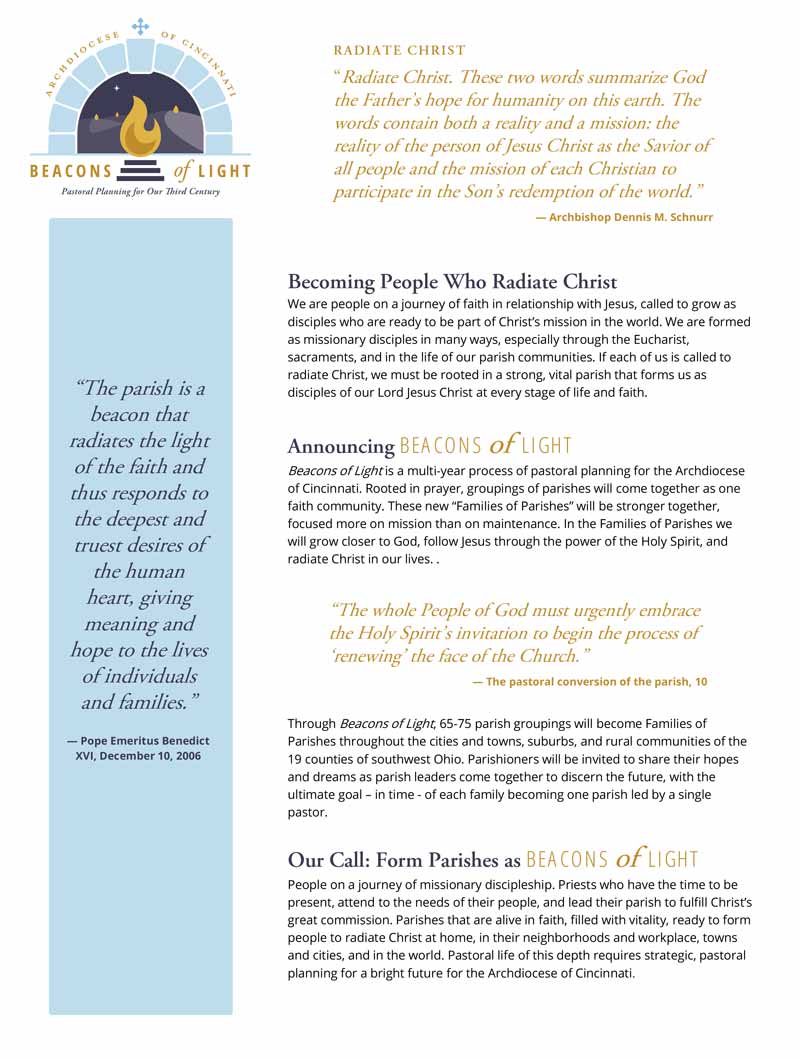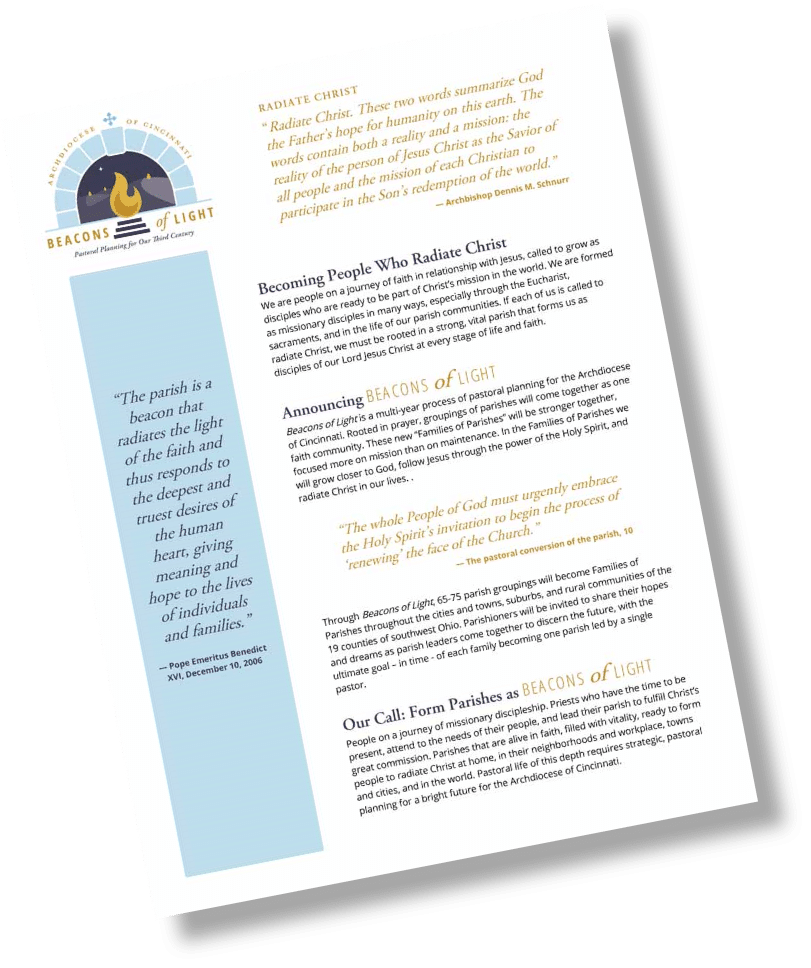 Beacons of Light Overview
An introduction to Beacons of Light. Learn why the Archdiocese of Cincinnati is entering into this new phase of pastoral planning, why it is happening now, and what you can expect in the future.
Key Steps on the Road from Maintenance to Mission
Fall 2020: Archbishop Schnurr announces Beacons of Light. Data gathering begins.
February/March 2021: Analyze data, develop principles and vision points, and begin parameters consultation.
April 2021: Begin process design.
May/July 2021: Deans and priests consultation on draft current reality report. Recommend parameters to Archbishop Schnurr.
Summer 2021: Begin Families of Parishes modeling, continue process design, and develop facilitator preparation.
Fall 2021: Propose Families of Parishes models to Archbishop Schnurr. Begin pilot processes.
Spring 2022: Second pilot processes and pastor and facilitator preparation commence. 
Summer 2022: Begin Families of Parishes rollout.
Have a question? Check out the FAQ page: